WATCH THIS IMPORTANT VIDEO...
As you can see in the video above...
...with P1 Targeting App ULTRA Edition you get everything you need to find lucrative niche markets that you can dominate with P1 Video Magnet Software Suite sites.
Here Is Everything That's Included In The P1 Targeting App ULTRA Edition:
First, you get the P1 Targeting App application that not only provides direct access to a database of nearly 7 million keywords...
...but also allows you to get dynamically keywords & data from...
Watch The Full Demonstration Of P1 Targeting App:
With P1 Targeting App you get:
---



Super Fast Keyword Research

---

The P1 Targeting App is seriously FAST!

Unlike downloadable keyword tools (such as Long Tail Pro and Market Samurai), the P1 Targeting App runs in the CLOUD with a HUGE processing power.

It always works on FULL SPEED, regardless of your Internet connection + it will never expose or block your IP address, like downloadable keyword tools do.

It works as simply as...

Type in a few targeting ideas (you can add UNLIMITED of those if you want to)...

...Click the "Fetch Keywords' button and the P1 Targeting App will return thousands of keywords per search.

---



Spy Competition To Find Keywords That Your #1 Competitor In Google Is Ranking For Today

---

Warning: your competition won't like this!

What if you could find all those lucrative keywords that your #1 competitor on Google is already ranking for?

Well, with the P1 Targeting App, it's ONE CLICK AWAY!

Just select the keyword, click the 'Spy Competition' action button...

...and generate hundreds or even thousands of unique keywords that your competitor is ALREADY ranking for.

Just a few 'Spy Competition' actions per day can add thousands of otherwise HIDDEN from you keywords!

---



Instant Search Volume, Costs Per Click & Profitability Score

---

P1 Targeting App is all about SPEED!

So, not only it will automatically generate search volume and costs per click... (those are the basic metrics to get started with your keyword selection)

...but it will also calculate and display a PROFITABILITY SCORE for every single keyword.

Profitability Score gives you an instant comparison so you can FOCUS on the most commercially viable keywords right from the start.

It's a huge time saver!

---



Quick Competition Assessment For TOP 10 Results In Google

---

A TOP 10 competition assessment for any keyword is just three easy clicks away:

Step 1 - Click the 'Root Match' button to assess how many of the TOP 10 results are optimizing their entire DOMAIN for a particular keyword.

Step 2 - Click the 'Difficulty Score' button to instantly understand how easy or hard it would be for you to ENTER the first page of Google.

Step 3 - Click the 'Get Search Results' action button to find important SERP data like Title, Domain & Page Authority, Backlinks and Moz Rank.

TOP 10 competition assessment will help you to eliminate impossible to rank keywords, so you don't waste time and money with your SEO actions.

---



5 State-Of-Art Keyword Filtering System

---

This is simply IMPECCABLE!

With the P1 Targeting App you get virtually UNLIMITED filtering combinations...

...starting from numeral data (search volume, cpc, competition, market size, WORD count etc.)...

...up to content in NOTES and complete keyword RELEVANCY search.

There is literally nothing like this available anywhere else!

---



Strategic REAL-TIME Keyword Mapping For Your Website Targeting

---

This is priceless!

Plan out your entire website targeting in REAL TIME.

Just MAP the keyword you found based on your desired metrics so you can build up your entire website project...

...and have it ready for targeting on Google the moment you finish the MAP!

No more figuring out the number of keywords you need or which page/post will target which keyword.

With the P1 Targeting App REAL-TIME mapping system, you can have your entire website targeting laid out before you even get a domain for your site.

---



Exact Match Domain Check For The Most Popular Extensions

---

If you are looking to build a niche website, it's always worthwhile to check whether an exact match domain is available.

With the P1 Targeting App you can check exact match domain availability for up to nine most popular extensions.

Besides, you can do it in BULK for filtered results, for all keywords in your project or just for a single keyword.

Very powerful!
Secondly, you are going to get the P1 Targeting App Extended, and it will turn your P1 Targeting App to a real powerhouse.
Just Watch This Short P1 Targeting App Extended Demonstration Video
With P1 Targeting App Extended You Can...
Run 100 Spy competition searches per day... quickly generate thousands of EXTRA traffic keywords for any keyword in your project - more keywords = more traffic & profit opportunities
Spy ANY URL on the web for more lucrative keywords... just copy & paste any URL from the web and P1 Targeting App Extended will get you all the keywords that page is ranking for in Google
Get BUYERS keywords directly from Google Suggest & Related Searches... just enter an idea, click 'Google Suggest' button and get thousands of unique keywords in seconds
Instantly SPY all TOP 10 websites on the first page of Google... your competition won't be able to HIDE - just ONE CLICK gets you all the keywords that each of the first TOP 10 websites is ranking for in Google
UNLIMITED keyword import from any source online... do you have an old list of keywords somewhere? Perfect, just add them to P1 Targeting App Extended and it will instantly give you costs per click, search volume and profitability score for your imported keywords
Get MOZ competition assessment for TOP 30 spots on Google... it gives you a complete picture of how easy or hard it would be for you to rank for a particular keyword
There is nothing quite like this anywhere else!
With just a few clicks P1 Targeting App Extended will generate thousands of EXTRA keywords, giving you a full spectrum of keywords in any market you choose.
But That's Not All...
As part of the P1 Targeting App ULTRA EDITION you are also going to get the P1 Content App.
Just Watch This P1 Content App Demonstration Video
P1 Content App enables you to...
Turn your newly found keywords to SEO optimized content... claim instant niche level rankings for any page or post you publish on your site
Get instant ACCESS to P1 Content Source with nearly 500,000 articles to generate UNIQUE content for your website
Optimize all your content in REAL-TIME - just enter keywords you want to target and P1 Content App will give the exact word sequence to get a perfectly optimized content for fast rankings on Google
Get REAL-TIME KEYWORD density to make sure you don't get penalized by Google for content over-optimization
Spy article TITLES directly from the first page of Google... get the exact title structure your TOP 10 competitor on Google is using today
Fetch content keywords directly from your competition... find out what kind of word combination they are using to rank on the first page of Google and just put them on your own page
And much more
P1 Content App is probably the fastest way for you to turn your newly found keywords to SEO optimized and Google ready content.
Best of all...
It's seamlessly integrated with P1 Targeting App to make the process - from KEYWORDS to CONTENT - incredibly fast!
There is simply no other set of applications like this anywhere online.
OK Peter, But What's The Price?
Well, if you go to www.p1targetingapp.com website, you will discover that we are selling P1 Targeting App Enterprise License for $39.95 per month...
...PLUS, to get the entire P1 Targeting App ULTRA EDITION...
You would additionally need to purchase P1 Content App Enterprise & P1 Targeting App Extended Enterprise as two upsells for $379.90.
The total value of P1 Targeting App ULTRA EDITION is $859.30 for the first 12 months alone.
But today, you won't need to pay that much.
With this exclusive offer you can instantly save $659.35.
Even more...
To ensure that there is no excuse for you not to take advantage of this once in a lifetime opportunity...
...I have created three options for you.
Just go ahead, click one of the buttons below, complete your order and start to experience complete niche dominance on Google.
Hurry! This Offer Expires After...
---
One Time Option
Just $859.30 $199.95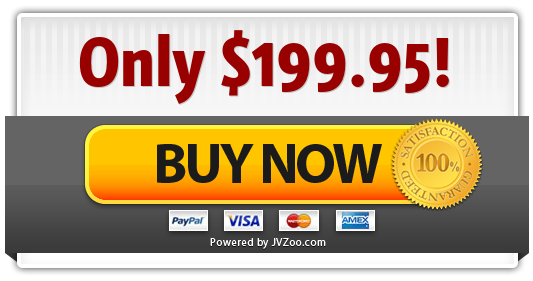 ---
Payment Plan Option With Trial


Just $1 for 7 days

and 3 payments of $99.95 after that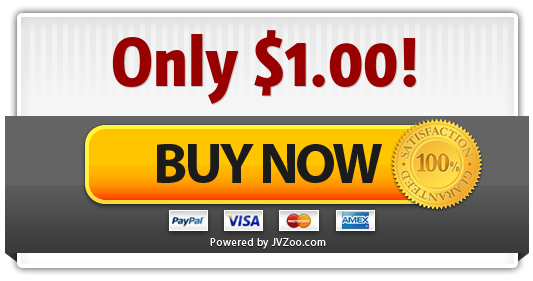 ---
Monthly Option


Just $39.95 per month.

Cancel anytime.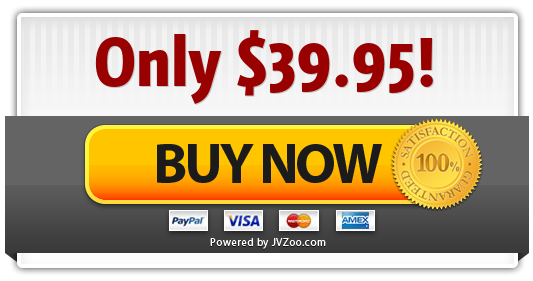 ---
Finally! With P1 Targeting App ULTRA EDITION you will have thew most cutting-edge keyword research system in the world, so you can start to target lucrative BUYER keywords and make serious profits with your online business!
No, thank you